Arizona Vacation Rentals. (0 units in 0 Cities)
You can also click a city name from the map below to view the rentals in that area.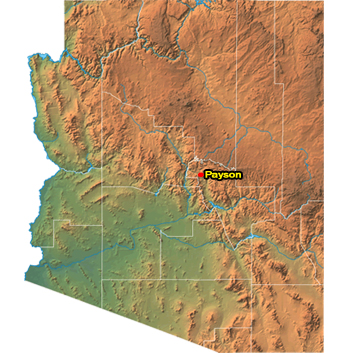 Arizona Vacation Rentals

The state of Arizona is home to the magnificient Grand Caynon, Beautiful Lakes, Forests and Desert Land. A vacation rental in Arizona is great place to spend your next retreat away from home in a condo, villa, cabin or rental house, you will really enjoy the abundant of gourgeous scenery and nature throughout the state.

Why do most tourists visit Arizona? The first words that will come to many of their mouths is the Grand Canyon. This magnificient place features an abundant amount of things to do, such as: hiking, mule rides, river rafting, as well as helicopter and airplane rides. The Grand Caynon is home to several different species of wildlife. North and South Rim both are heavily visited each year and the views are absolutely amazing.

Some areas include:



Looking to spend your next vacation in desert land? Well, Lake Havasu City is the perfect destination for you. Lake Havasu is home to the London Bridge and attracts desert and water lovers all in one place. The lake features over 400 miles of coastline allowing you to enjoy all of the fun water activites including: boating, skiing, fishing and kayaking.

Central Arizona is home to the capital of the state, Phoenix which features very nice communities. Those areas include Mesa, Paradise Valley, Glendale, Tempe and Scottsdale. When staying in a vacation rental in one of these areas you can enjoy a round of golf, hiking in the mountains, tennis, shopping or just relaxing by a pool. You can also enjoy the historical side by visiting museums, art galleries, fun theatre and other amazing historic sights.

When you are on vacation its time to relax and enjoy yourself. Arizona features an abundant of spas to be pampered, fantastic dining and in the evening you can enjoy the sunset, along with watching the starts over the mountains.

Sedona, AZ is a popular area for those who enjoy spending time in the outdoors. This place is absolutely gourgeous providing fun activites such as, hiking, atv trails to ride, horseback riding and viewing all of the red rock formations. Once you have spent the day in the outdoors there is plenty of shopping and dining waiting for you when you get back to your vacation rental.

Arizona is a great state to experience an ultimate vacation experience. You can book your next vacation rental right here at ivacationonline.com with ourvacation rental software.Once, you have found your rental of choice, your next vacation rental will booked in just a few quick minutes!
ivacationonline.com Search
SEARCH VACATION RENTALS BY
Owner ID:
City:
State:

Refine Search
Bedrooms:
Property Type:
Availability
First Night:
Last Night:

(Property ID, City or State Required)
Email Newsletter Sign Up