VERIFIED IVACATIONONLINE.COM PROPERTY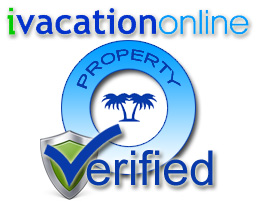 Verified Property Information:
| | |
| --- | --- |
| PropertyID: | 1990 |
| Rental Name: | Sailfish 2 Villa |
| Verified Date: | 12/06/2012 |


What is a VERIFIED PROPERTY?

Our property verification program is yet another layer of online security that helps ensure the transaction goes smoothly and further safeguards the guest and the owner/property manager from online scams.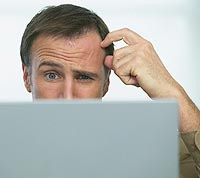 ivacationonline.com LLC takes online security very serious. With secure online booking software, we also want to assure you that the person(s) you are doing business with are VERIFIED! So we want to remove the questions you may have like, "Does this person really own this vacation rental?" Or "Where is my money really going?", "How do I know this home in the photos is really the one I get when I arrive?"

A property owner or manager can apply to be on the ivacationonline.com LLC "Verified Property" program. That is when we go to work. Some of the things we require are real estate tax records to prove ownership. We contact past guests to ask if the home was properly represented in the photos. We verify that the owner/manager accepts credit cards, which provides a higher level of safety to the guest. Plus other items are checked.

While most properties and bookings have very little risk or problems, once an owner/manager has been verified, you can trust they are who they claim to be.


With online security being of high priority we want you to feel comfortable with your reservation.



* This is not a guarantee of product or services
Patent Pending Automated Online Booking System for Private Owners
Copyright © 2004-2023 byivacationonline.comLLC.
Use of this website constitutes acceptance of the ivacationonline.com LLCTerms & Conditions.